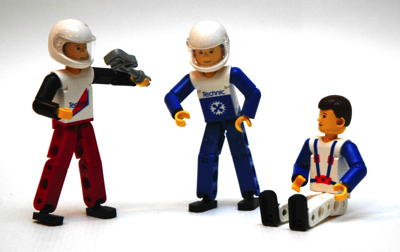 ---
The 8712 Technic Figures from 1988 were a way to expand your collection of Technic figures which would be otherwise difficult given their relative rarity at the time. This set came with 3 figures. The two with Technic logos on their chest are unique to this set, but the one with suspenders appears in the Rally sets in 1990. The monkey wrench never appeared in another Technic set.

This was one of three times that Technic figures would be released as a supplementary set.


---
Contact me with comments on this page.