The front wheels can be steered using a wheel at the driver's position. The wheel drives an axle connected to a 8 tooth pinion gear. The gear drives a flexible rack. The steering mechanism itself uses steering arms and toothed links.

This model effectively has tilt steering since the angle of the steering column can be changed.

The steering wheel is accurately placed to allow the driver figure to grasp it with both hands from the seat.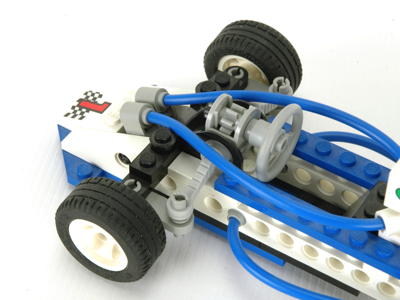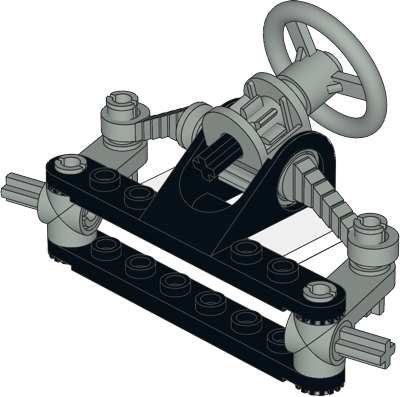 Click for an animation of the steering in motion.