This model has a single cylinder reciprocating engine. The crankshaft is also used as a solid rear axle giving a permanent 1:1 gear ratio.

The animation shows the raw power of this engine as the model does a smoky burnout and is clearly just itching to start a race.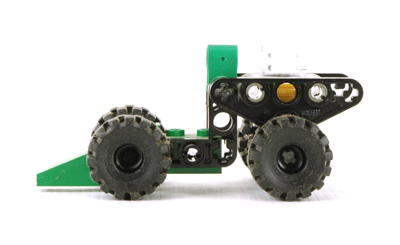 Click for an animation of the engine in motion.