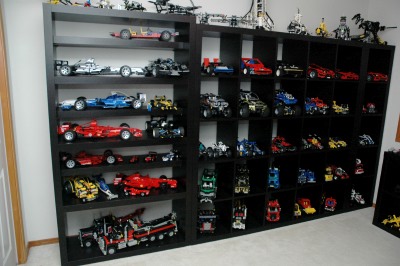 I am an Aerospace Engineer working in the northwest United States. I grew up in the 1970's playing with mostly Space LEGO. The sets I remember most are the 487/924 Space Cruiser, the 6929 Starfleet Voyager, and the 6927 All Terrain Vehicle. Despite losing many of the pieces, I kept these sets with me into adulthood, when I fell into my LEGO dark ages. During a strike in the late 1990's, I sold these sets on eBay to make money, but even though they were gone, the love of LEGO was rekindled in me. I started collecting Space LEGO again, and then one day I saw the 8480 Space Shuttle at the store. I told myself not to get started with Technic, because I knew I would get hooked on it. But it was on sale, and it just looked so good that I could not resist.
The rest is history. 8480 remains my favorite set to this day. Maybe this is because it was my first, or maybe it was just a huge coincidence that I bought the best set first.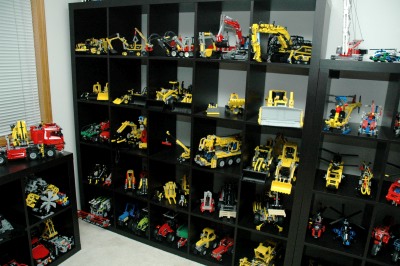 For the next several years, I became obsessed with Technic and started trying to get them all. I had a wood shop at my last house, and the entire upper floor (24x24') was LEGO. The last time I moved, it took me 6 months to take them apart and another year to put them back together. In my last house, I added an entire new room to display them. I am fascinated by the functionality, and wanted a place to share what I have learned about how they all work. Hopefully it will be a useful resource to people, but it is also fun!
I still collect Space and Star Wars LEGO as well, with a few Model Team and Sculptures thrown in. My collection currently stands at about 200,000 pieces.
blakbird