The front axle is attached via one of the motorcycle head tubes, so this means that both front wheels turn as one. Because of the rake angle of the head tube, the front wheels don't stay in the plane of the body when turned. To compensate for this, the rear axle is pendular. The result is that the model actually leans

out of

a corner (as you can see in the picture) which would be an excellent way to fly off the side of a mountain.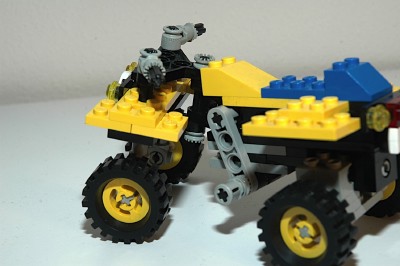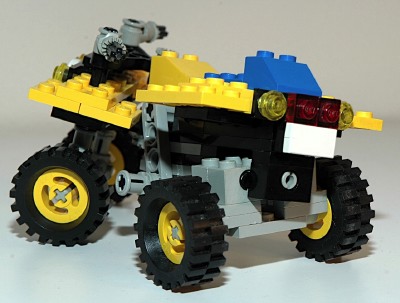 Click for an animation of the steering in motion.