The rotor's and propeller's rotation is driven by an input crank on the left side. This crank drives a 24 tooth crown gear. Both the rotor and propeller are geared via an 8 tooth pinion from the input crank, therefore both turn at the same rate with a ratio of 3:1 with respect to the input crank

The main rotor has 3 blades and uses the Technic rotor hub to construct the blades with plates. The prop is a specialized monolithic part.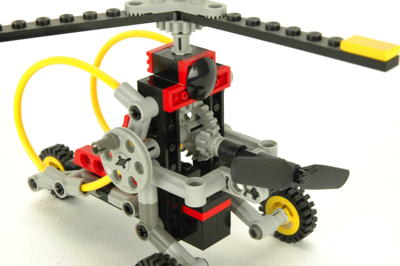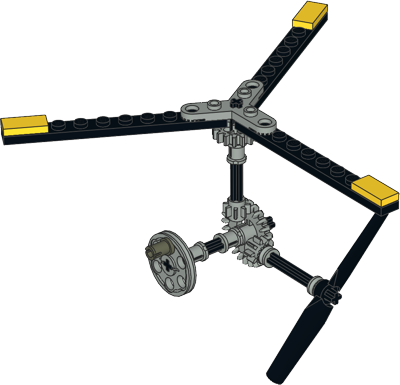 Click for an animation of the rotor in motion.