The front wheels can be steered using a wheel at the driver's position. The wheel drives an axle connected to a 16 tooth spur gear. The gear drives a rack. The steering mechanism itself uses control arms and toothed links.

This represents the first time a spur gear mated with a rack gear at an angle other than 90 degrees.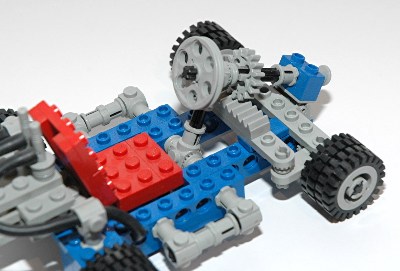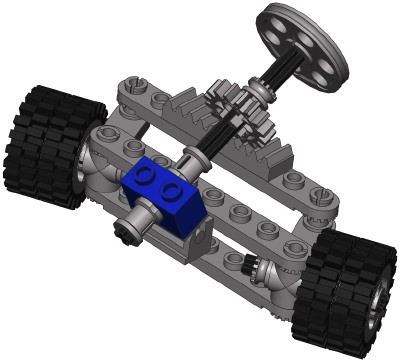 Click for an animation of the steering in motion.